Book the apartment for two persons plus
the room with shower for more persons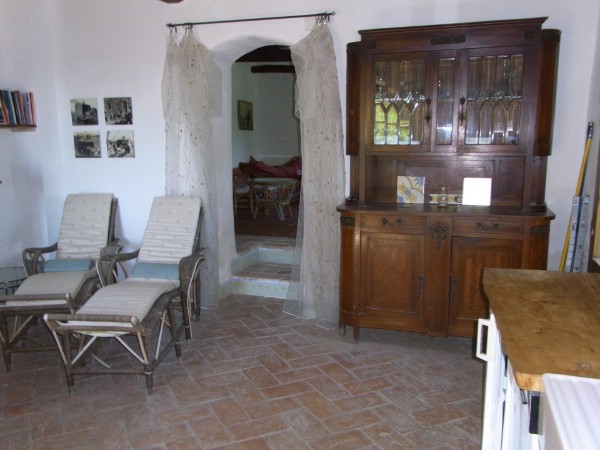 However, you will find a really cosy ambiente. Go on an excursion to the many places of interest or to the beach, to the lake, to the hot springs, to the river or for shopping at one of the pictoresque weekly markets or in the city.

Or stay "at home" and enjoy the sun, the countryside, the laze around and the typical light.

The vintage/retro style of the house, the peaceful scenery and the magnificent view over the Maremma plain to the sea are fostering the feeling of "deceleration of time" which can be a valuable experience for stressed city-dwellers.